Admin

Site Admin
Posts: 139
Joined: July 13th, 2017, 10:35 pm
Location: West Coast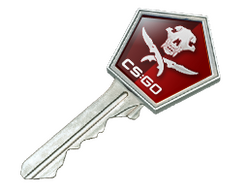 How To Enter :
1) Be an active member of ManiacGamers.com
2) Reply to this post.
3) That's it, You're entered and ready to go!
Giveaway ends at 8PM PST and contacted through private message.
How will winners be chosen? I will use a random number selector based on how many entries there are, Your post is your entry.
Rules :
Only 1 Account per person, Winners will be checked thoroughly to make sure no multiple accounts were used as well as receiving a permanent ban.
Only 1 Reply per person, Anyone who makes more than 1 reply to this thread on purpose (Other than technical error, where a double post was created right after the first one) will be disqualified.
---
FiendFlawz

Posts: 55
Joined: July 16th, 2017, 4:04 pm
---
rED kILLER

Posts: 76
Joined: July 19th, 2017, 4:12 pm
Steam: Seaduellist
---
Bryant53246

Posts: 11
Joined: July 18th, 2017, 1:46 am
Steam: [STDS]Gigi Hadid
Yo I'm in a lobby with u rn
---
AcidicLuck

Posts: 36
Joined: July 18th, 2017, 6:55 am
Steam: AcidicLuck
I have 2 autistic brothers
---
Praetor15

Posts: 7
Joined: August 4th, 2017, 9:26 am
Steam: ThatPraetor
---
eXcalibur

Posts: 63
Joined: July 16th, 2017, 6:36 pm
Steam: eXcalibur
Referrals: 4
good luck everyone!

---
ThunderMayo

Posts: 21
Joined: July 30th, 2017, 1:38 pm
Steam: ThunderMayo
---
MajorDepression

Posts: 36
Joined: July 24th, 2017, 11:30 pm
Steam: MajorHappiness
GL HF

---
Fizzyie

Posts: 26
Joined: July 16th, 2017, 4:52 pm
gotta unbox a real nice knife or red
---
Who is online
Users browsing this forum: No registered users and 0 guests