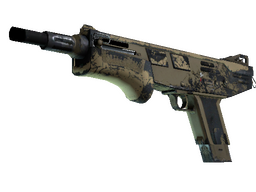 How To Enter :
1) Be an active member of ManiacGamers.com
2) Reply to this post.
3) That's it, You're entered and ready to go!
Giveaway ends at 8PM PST and contacted through private message.
How will winners be chosen? I will use a random number selector based on how many entries there are, Your post is your entry.
Rules :
Only 1 Account per person, Winners will be checked thoroughly to make sure no multiple accounts were used as well as receiving a permanent ban.
Only 1 Reply per person, Anyone who makes more than 1 reply to this thread on purpose (Other than technical error, where a double post was created right after the first one) will be disqualified.
---
Posts: 36
Joined: July 16th, 2017, 4:04 pm
first!!!!!! i really like this skin please!!!!!
---
---
Posts: 22
Joined: July 18th, 2017, 6:55 am
Steam: AcidicLuck
IF I DOT GET THIS I WILL CHANGE MY NAME TO FIST DADDY
---
Posts: 25
Joined: July 24th, 2017, 11:30 pm
Steam: MajorHappiness
I don't like the Swag-7 as much as the SAWED OFF, but a nice souvenir Mag-7 would be cool to have................I am going to buy a cheap souvenir weapon and scratch off the stickers to see what happens.

---
---
---
My apologies, I had a long day at work yesterday and I fell asleep. Because of this, I will accept the entries made after 8PM as valid entries.
Congratulations post #7
@sa6peto
!!!
Please make sure to check back later today for another giveaway!
---
---
Who is online
Users browsing this forum: No registered users and 1 guest